When I was growing up I was a massive fan of chokers, specially a pink or black ones. Summer 16 has been the comeback for 90s Choker Style!! Is strange seeing  trends you remember growing up  come back into fashion years later, but its all a circle everything comes back into fashion with a modern twist!
In 2016 there is way more different styles of chokers such as the velvet wide or thin band, ribbon style, wraps and even necklace type. They are EVERYWHERE!
Sometimes I get in the mood of wearing no accessories so I was glad to see this choker style top. This type of tops incorporates a choker into it. I have gotten a few of my favourite choker style tops I found online at the moment, all different types (from casual to smart, colours and sizes!) These tops make an outfit appear more stylish as there is a lot of choices and you can put your own twist on the outfit!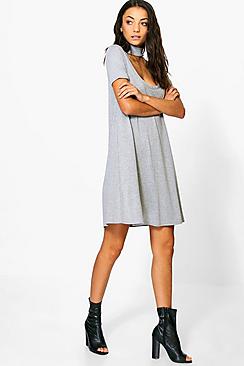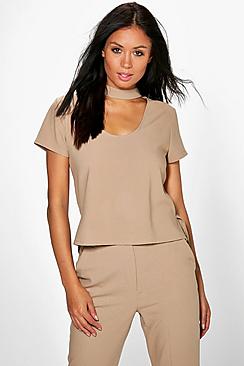 Here is some inspiration from Pinterest: